Rythmik subs
Audiophile bass
When we first experience Rythmik Audio subs, we couldn't help but notice that they were a cut above the ordinary. Even before they have been properly integrated, their tight and clean bass is evident.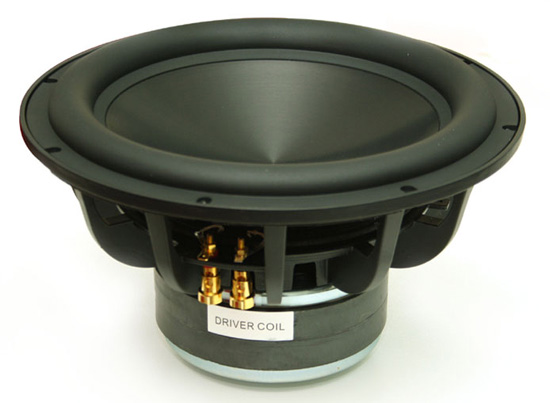 The full Rythmik Range
As a a Rythmik audo dealer, we can supply the entire Rythmik audio range to our customers.
Parity pricing + local support
We offer parity pricing. That means you pay no more than buying direct, but we provide local support.
Options include:
finished subs
kits for DIY customers
custom built enclosures
Rythmik range summary
Rythmik have a very large range of subs, summarised on their website.
Some of the stand out products include:
Entry level subs
LV12R: ported version for home theatre
Middle of the range
F12: 12" sealed sub
This is the "original recipe" Rythmik sub that will suit most. Ideal for 2 channel systems and very reasonable in price. The signature edition has a high gloss finish.
We recommend these for 2 channel audiophiles.
Larger models
For a little more output, there are two sealed 15" subs. F15HP has higher output than F12 but they are otherwise comparable in performance. E15HP uses a driver with a stronger motor, which allows a more compact enclosure.
FVX15 is recommended for home theatred due to its ported design and it also comes in a more powerful version (FV15HP).
F25 uses two 15" drivers in a sealed box. This provides similar output in the bottom octive to the ported subs but with greater output in the midbass region. Ideal for both 2 channel and home theatre systems.
View the Rythmik Audio range (launches website) >
Experience counts
We have direct experience with Rythmik subs. We have used them personally in various designs, including dipole, sealed, ported and horn loaded. We've also used them for custom designs for our clients.
Why we recommend Rythmik subs
Rythmik audio make an audiophile product. The sub market is crowded but the vast majority can't be considered peers to the level of performance Rythmik offer.Our customers and clients are discerning consumers and typically oriented towards 2 channel more than home theatre.
What can you expect from Rythmik subs:
clean, tight and accurate bass from all models
suitability for use with high end systems
compatible with horn speakers and dipoles (ESL, Planar)
Are they right for you?
Part of our service is ensuring that you are buying the right product for your needs. We provide honest advice. That means if we don't think these are the right subs for you, we will tell you!
Custom design
Especially for our Australian customers, we offer custom design. The money saved on shipping can go towards custom cabinets that can be made to suit your room and your existing furniture.
Contact us to discuss your subwoofer.